St Patrick is well known for his heroic deeds in bringing Christianity to Ireland by using the shamrock to explain the Trinity.
Similarly, the staff and parents are called by God to work together in partnership so that the children grow in faith, knowledge and Catholic discipleship. We are inspired by St Patrick and through our school motto, 'Trust in the Truth', to live the faith through our daily actions as a loving, caring and welcoming Catholic community.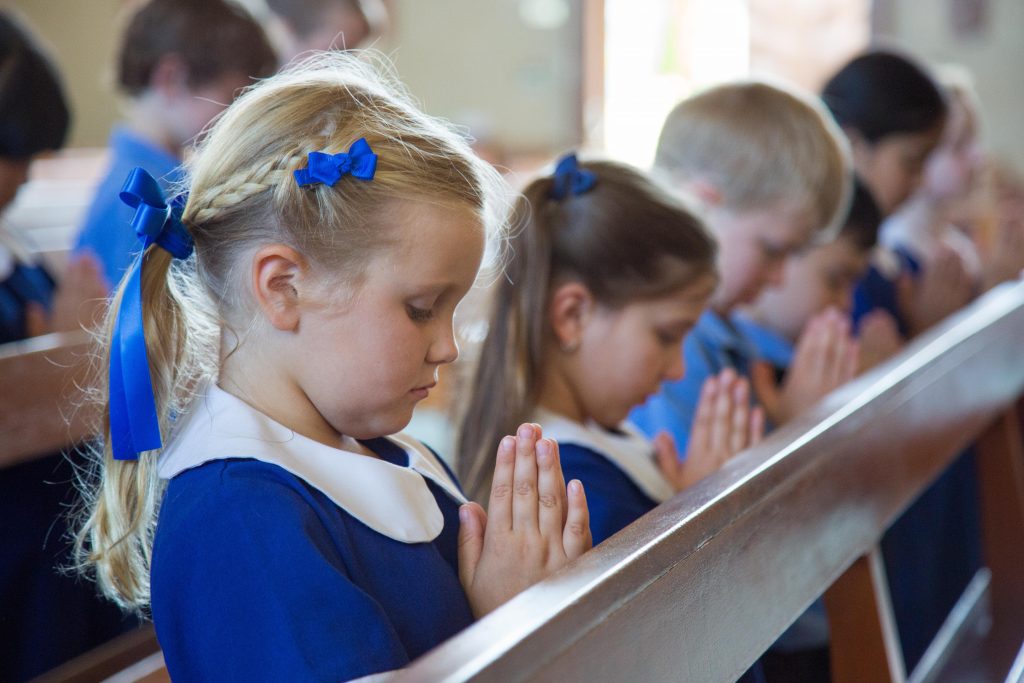 Students and their families are invited to deepen their faith through coming to know Jesus in an intimate way that respects our Catholic traditions and is informed by Church teaching.
Opportunities for staff, parents and children to celebrate their Catholic identity include:
Class and Grade Masses and Liturgies
Whole School Masses
Catholic Schools Week Celebrations
St Patrick's Day Celebrations
Carols Night
We are fortunate to be in close proximity to two Catholic secondary schools, St Joseph's Catholic College and St Edwards Catholic College, with which we enjoy a strong relationship. This allows for a seamless transition for the students from primary to secondary school and makes it easier for siblings to continue to catch buses together.