Parents/caregivers who are willing to support the religious principles, faith and practice of the Catholic school are eligible to enrol their children in the systemic schools of the Diocese of Broken Bay.
Priority in enrolment will be given to children whose:
Catholic families are known and involved members of the parish;
Catholic families express through the enrolment process an intention to commit to Catholic discipleship and the worshipping community of the parish;
Catholic families express an understanding of and commitment to the educational and religious life of the school;
Families of other Christian traditions are known and involved members of their worshipping community and express an understanding of an commitment to the educational and religious life of the school; and
Families express an understanding of and commitment to the educational and religious life of the school.
ENROLMENT PROCESS DURING COVID-19
 Download the Enrolment Form

 Complete your child's enrolment details

Save the form as a pdf

 Email the form to the school office: speg@dbb.catholic.edu.au
Upon receipt of your child's enrolment form, we will contact you to invite you to meet with the Principal
Thank you for considering our school for your child's education in 2021
Diocese of Broken Bay Enrolment Policy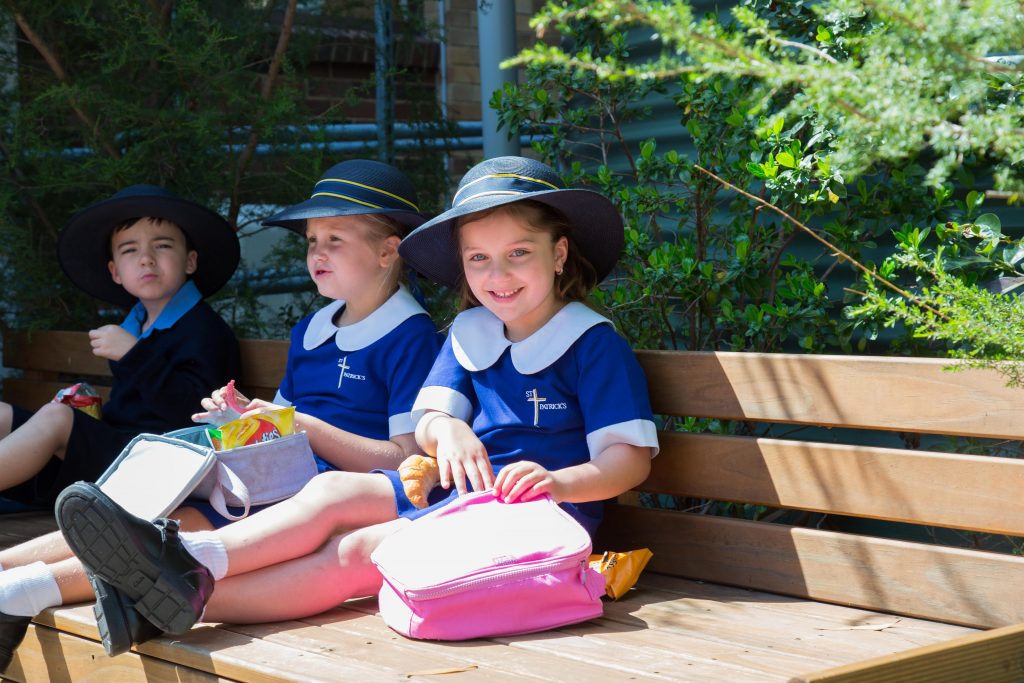 We recognise that some families may feel that the financial costs may be too great and wish to emphasise that we will work with families to make Catholic schooling available to those who desire it.
Enrolment application packages for Kindergarten are available from the school office from March through to April of the year prior to starting school, or from this website. Forms in this package need to be completed and returned by the end of April. The enrolment application package for other years may be obtained any time.
An important part of the enrolment process is an interview with the Principal and the Parish Priest (or a Parish Priest reference if from another parish) and the child attending a Kindergarten screening, which takes place on nominated days prior to enrolment. The screening process is in accordance with Diocesan policy and assists in assessing the readiness of the child to begin school. Parents/caregivers need to contact the school office during May to make suitable appointment times.
There is one general admission of children to Kindergarten each year. Students may be enrolled for the following school year if they turn five no later than 31st July of that year. In the case of excessive applications, enrolment offers will be based on the Diocesan Enrolment Policy. The age of the child may also be taken into account.
Preparing for School
It is very helpful if your Kinder child can:
Ask permission to go to the toilet;
Wash their hands at appropriate times;
Call the teacher by name;
Write their own name;
Tie their own shoelaces;
Recognise and respond to their surname;
Open and close their school bag;
Unwrap their lunch and open their drink bottle.
Documents you will need for enrolment at St Patrick's East Gosford
IMPORTANT: if you are enrolling for Kindergarten 2021 please go to our Kindergarten 2021 page for important information & application forms.
For all other enrolments please see below.
Essential:
Enrolment Application Form
Enrolment Requirements
Why Identify
Standard Collection Notice
Family Registration Form
Asthma Medical Action Plan for Students with Asthma
Canteen Volunteer Form
Uniform Expectations
Schedule of School Fees for 2020 - subject to change each year
Classroom Requirements for 2020 - subject to change each year
Privacy Policy