In September 1959 Cardinal Gilroy set and blessed the foundation stone of the new school in East Gosford. At the ceremony, he announced he was pleased that work had started on the major building project on the Central Coast at the time.
Just before the school was opened, Fr McManus, against the wishes of the Sisters of St Joseph, decided that the new school, like the future church, would be named in honour of the patron saint of Ireland, St Patrick.
The Sisters of St Joseph, however, wanted the new school to be named after the patron saint of their order, St Joseph, and for a number of years parishioners usually referred to the school as St Joseph's Convent School. The confusion over the actual name of the school continued until 1967 when the high school was separated from the primary school.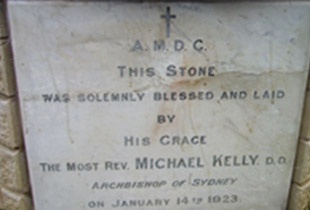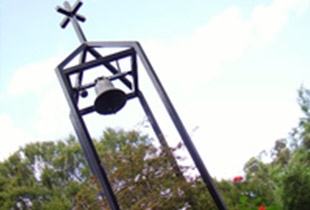 By 1961 numbers had risen to 470, with 330 children in the primary school and 140 girls in the high school. The following year the Catholic Education Office decided that Catholic secondary education should be centralised into regional schools.
The secondary school was nominated as the regional girls high school for the Central Coast. It was to teach secondary school girls from between the Hawkesbury River and Morriset, and from Mangrove Mountain to The Entrance. To help the Sisters cope with the expected increase in students, the CEO appointed two lay teachers.
The first principal of the primary school was Sr. Joseph, who taught at the school with just two other Sisters. The other teachers were lay teachers trained at the Catholic Teachers College in North Sydney. The number of lay teachers at the school grew to three in 1964 when State aid to Catholic Schools was renewed.
After 1964, outside funding meant that the number of lay teachers in the school could be increased as space permitted. When the primary and high schools separated, the extra space in the primary school was used to reduce class sizes to 30 to 40 children.
St Patrick's School currently has an enrolment of around 360 students.
Information sourced from 'From the Mountains to the Sea – A history of the Catholic Church on the Central Coast'.